FuturMaster chooses Cathay Capital to accelerate its ambitious growth strategy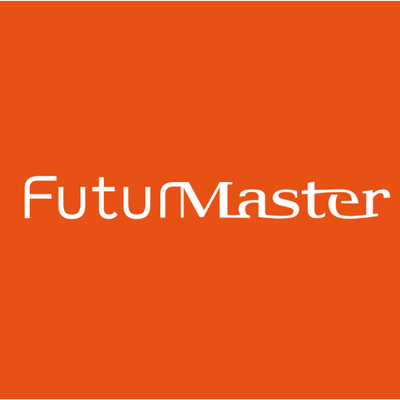 July 15, 2020
Europe
FuturMaster and Cathay Capital today announced the acquisition by Cathay Capital of a minority stake in FuturMaster, alongside Bo Zhou, the company's Founder and Chairman. Thanks to this first funding round, FuturMaster will benefit from Cathay Capital's strategic and financial support to accelerate the development of SaaS solutions and its global expansion.
A Supply Chain Planning and Trade Promotion Management specialist, FuturMaster has been designing and setting up innovative supply chain management solutions for large international companies in sectors such as foods, cosmetics, distribution, health, and consumer goods for more than 25 years. Recognized as a major Sales & Operations Planning and Supply Chain Planning actor in Gartner's Magic Quadrant, FuturMaster offers modular software solutions applicable end-to-end across the supply chain, from sales forecasting, distribution planning to procurement and industrial planning.
Thanks to continuous improvements in the quality of service and innovations in the fields of operational research and artificial intelligence, the company was able to position itself as a key sectorial player. Based in France, the company has subsidiaries in the UK, China and Singapore, and reseller partners in Germany, Australia, and Brazil. Today, FuturMaster benefits from a portfolio of more than 600 prestigious customers in more than 90 countries, including L'Oréal, Heineken, Lactalis, Mars Royal Canin, Nestlé Yinlu or Sanofi.
Cathay Capital's investment seeks to accelerate FuturMaster's international development, especially in Europe and Asia, with a particular focus on China, while consolidating current positions. It will also further strengthen the successful transition to SaaS solutions. Especially during this global health crisis, FuturMaster was able to demonstrate to its customers the crucial importance of its solutions and to meet the growing challenges of supply, production, and distribution in an uncertain and volatile environment.
Bo Zhou, President and Founder of FuturMaster: "FuturMaster has been self-financed since its foundation. For this first fundraising in our history, Cathay Capital seemed the most natural partner to help us go further and faster thanks to its team's expertise in the world of software and supply chain, and its international footprint in Europe, Asia and the United States."
Jérémie Falzone, Partner at Cathay Capital: "We are delighted to have earned the trust of Bo and his team and to support them in this crucial next step. We have been following the supply chain software industry for a long time, and FuturMaster in particular. We are convinced that FuturMaster is well positioned in an increasingly complex global environment. Indeed, we see a strong trend toward the adoption of decision support systems in the field of Supply Chain Planning, which can generate considerable savings while improving the efficiency of supply chain processes."
About FuturMaster
Providing artificial intelligence (AI) augmented supply chain solutions, FuturMaster helps clients achieve service excellence, growth in revenue and profit. More than 600 customers, representing over 10,000 users across 90 countries, trust FuturMaster to optimise their end-to-end supply chain (demand, supply and S&OP) and improve their business performance. With over 25 years of expertise, FuturMaster solutions have been deployed at global leaders in multiple industries, including Sanofi, Lactalis, Heineken and L'Oréal. Founded in 1994, FuturMaster has offices in France, the UK, Singapore, China and distributors in Germany, Australia and Brazil.
About Cathay Capital
Cathay Capital Group is a global investment platform specialized in cross-border development with a focus on Northern America, Asia, Europe and Africa. The group identifies investment opportunities with the potential to impact the world and accompanies portfolio companies in their international expansion through its ecosystem of partners and the local expertise of its close to 100 employees based in Paris, Shanghai, Beijing, New York, San Francisco, Munich, Tel Aviv and Singapore. Founded in 2007, the Group has completed over 140 buyouts, growth and venture capital investments and manages €3.5 billion in assets, distributed in a range of investment strategies and vehicles.
For more information, please visit www.cathay.fr
Follow us on LinkedIn, Twitter @CathayCapital